29.10.2019.
Why Italian and European citizens visit dentists in Rijeka?
More than 40,000 Italians visit Rijeka dentists every year to take care of their dental health. Health tourism has been developing in this area since the second half of the 19th century and Italians have always visited Kvarner gladly.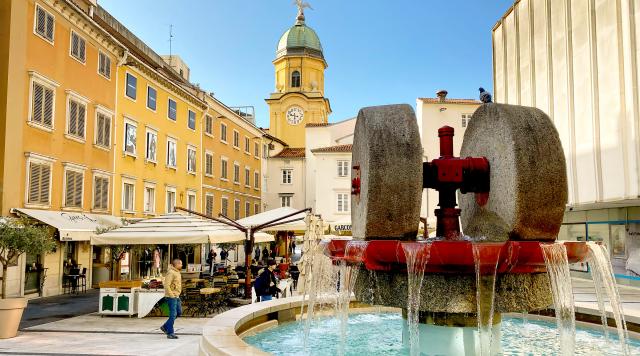 Thanks to the proximity and good road connection, an increasing number of tourists are choosing Croatian dentists. With the development of dental tourism in the last 50 years, Rijeka's dentists have developed their dental and tourist offer in order to be as available as possible to their European clients. Thanks to a growing number of European, and especially Italian citizens who choose Croatian dentists, those in Rijeka are building new dental clinics every year, following the highest world standards. To be as competitive as possible, Croatian dentists offer:
-Up to 80% lower prices compared to Italy, Germany, England, Hungary and other European countries
-High functional and aesthetic standards of dental work (with guarantees)
-The use of high quality dental materials
-Organisation of transportation and accommodation in destination (usually free of charge)
-The continuous education of dentists, following the highest standards in dentistry
-Free first checkups and offers
-Modernly equipped dental and surgical rooms
-The most modern diagnostic centres within the clinic itself
-Dental laboratories within the clinic itself
In comparison to other Croatian cities, Rijeka dentists have the advantage of geographical position. Thanks to the proximity of Ronchi airport, bus and train stations provide quick and cheap access to Trieste, while almost all Rijeka dentists have organised free transportation from Trieste as well as from other Italian cities to Rijeka. Rijeka has been proclaimed the European Capital of Culture for 2020, which speaks of tourism values, the development of a top quality gastronomic offer and quality and affordable accommodation. Visiting a dentist in Rijeka can be used as a tourist excursion and top gourmet experience with fish and meat specialities in a number of restaurants there.