Callback request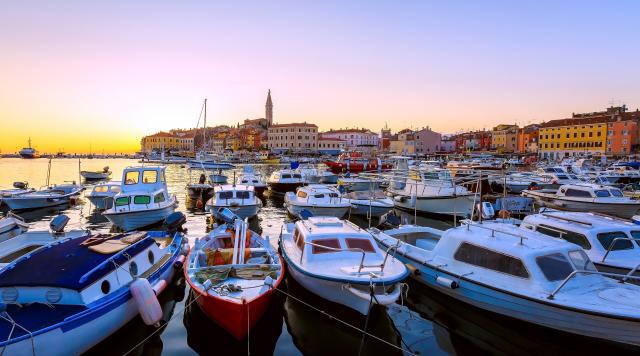 Croatia is one of the most visited European dental tourism destinations. Dental clinics in Croatia offer the dental services of the highest quality, discounted prices as well as the organization of accommodation and transport.
Why 90,000 EU citizens visit Croatian dentists every year?
• The price up to 80% lower compared to other European countries
• Up to 20% deducted VAT on dental work
• High standards of dental services
• Modern dental practices with dental laboratory and diagnostic centre
• Good road connections and proximity
• Most Croatian dentists speak English language
• Organized transport
• Organized accommodation
Why Croatia?
Croatian dental clinics have been cherishing the tradition of dental tourism for over 40 years.
Croatia is a country with dozens of large dental clinics that are fully equipped with state-of-the-art technology in harmony with world trends as well as hundreds of smaller, often family-run dental studios that also offer modern dental solutions and tourist services. Most clinics are equipped with a diagnostic centre and their own dental laboratory, which provide a multidisciplinary approach and the desired result for patients at prices up to 80% lower than in neighbouring countries for the same dental services.
Croatia is already a popular dental destination and clinics have adapted their services to patients from abroad. Clinic personnel provide the patient with information about the tourist offer, such as the organisation of transportation and accommodation in accordance with the diagnostic and therapeutic procedures they require.
Doctors at Croatian dental clinics have a high level of expertise and are continuously educated in all branches of dentistry in order to provide the highest quality dental services. Besides the doctors' expertise, the quality of work is provided by the latest world technologies in dentistry, that is, new devices and materials from renowned world manufacturers used in the everyday work of renowned Croatian clinics.
Some clinics prefer one branch of dentistry and separately specialise in order to give the best dental service to their patient. An increasing number of dental clinics in Croatia are also offering services of facial aesthetics and other services all under one roof.
Patients who come to Croatian dental clinics for major dental procedures are often offered free accommodation and transportation, as well as a free first check-up that includes diagnostics and proposed therapy with a patient-adapted treatment plan.
Croatia has always been a country that has cherished and developed tourism and, besides its abundant natural beauties, it also offers an increasing number of other features. In any desired destination you can visit different cultural events, entertainment centres, museums, enjoy the local gourmet offer and choose between a nature holiday or one in an urban area.
Thanks to an accelerated pace of life, a reduction in costs and convenience, we are increasingly associating the comfortable with the useful. That is why Croatia is an ideal choice as your dental destination where you will get the best combination of both dental and tourist services and have a wonderful time on your holiday.