Pula is a town with several small well-equipped dental clinics that have developed dental tourism thanks to a large number of patients from abroad, especially from Italy.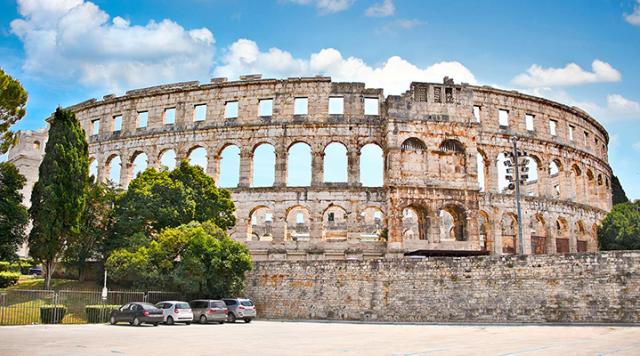 Both the doctors and clinics' staff are highly educated and use the materials of renowned world manufacturers in their work, providing the patient with long-lasting and quality dental work. Dental clinics in Pula nurture individual approach to the patient and offer dental work at significantly lower prices than in Italy and most European countries.
Pula is the largest town in Istria known for its gastronomic specialties and sites for relaxation in the nature. The city has long traditions in tourism, oenology, fishing and shipbuilding. It often hosts music and film festivals and other interesting events.
Although a small town, due to the tourism development, Pula has developed a good traffic connection with the cities abroad and has its own airport.
Pula Airport – centre of Pula 7 km
Trieste - Pula 103 km - 121 km