The island of Krk is the largest island in Croatia, a dental tourist destination of great natural beauty.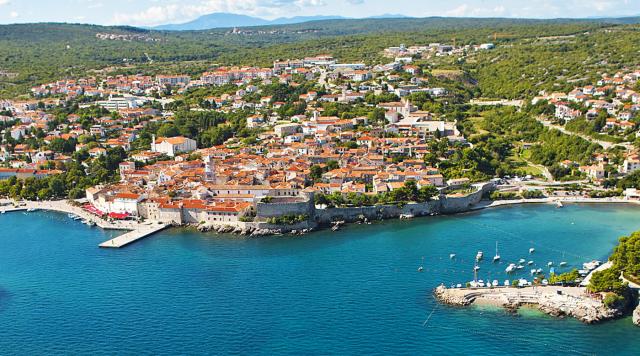 The island has several smaller towns located along the coast, with the island capital being the town of Krk. The island provides a number of dental clinics, a long tradition of family-run dentists accustomed to the arrival of guests from abroad. The modernly equipped clinics offer all dental services in one place, including accommodation and transportation for their patients. On the island of Krk, English language is often used and you will not encounter linguistic barriers, especially in the clinic you are visiting.
The island of Krk preserves the cultural heritage, organizing various cultural and traditional events. As a tourist center, the island has developed a great gastronomic offer, services for the family as well as nightlife. On the island of Krk you can visit several historical sites, farms of modern families and find different contents according to your interests.
Krk is well connected with other cities in Croatia and abroad. On the island there is an airport with flights coming from all over Europe.
Trieste – Town of Krk 124 km
Airport – Town of Krk 27 km