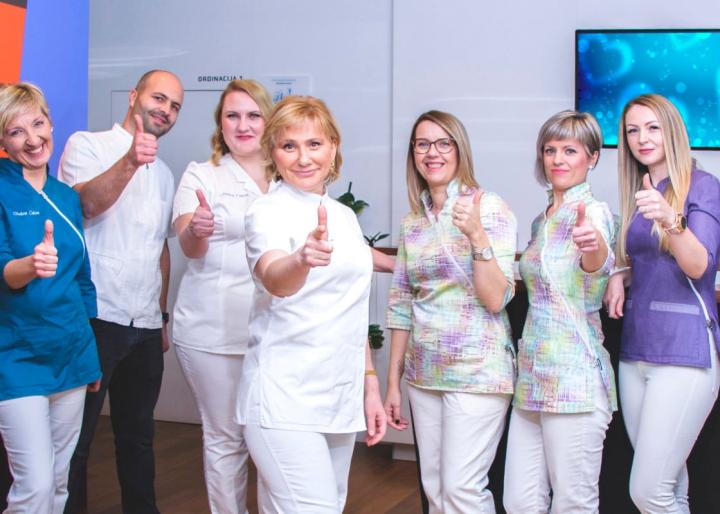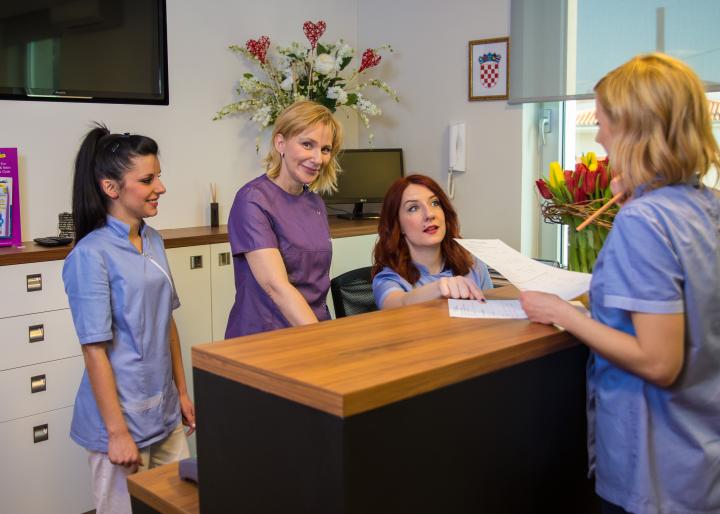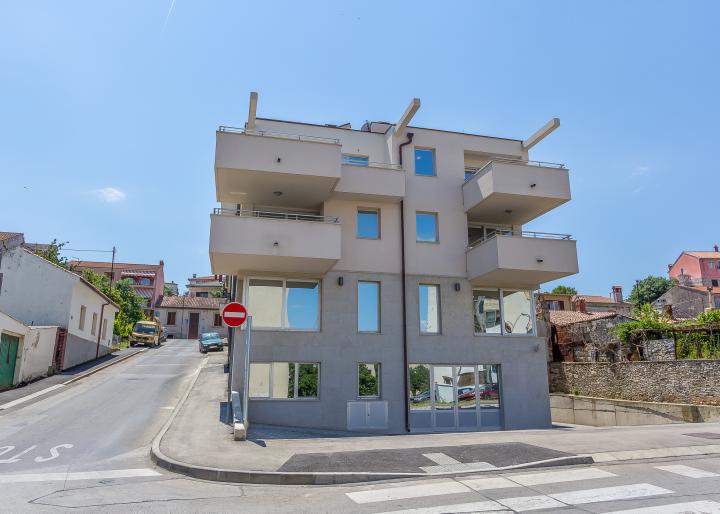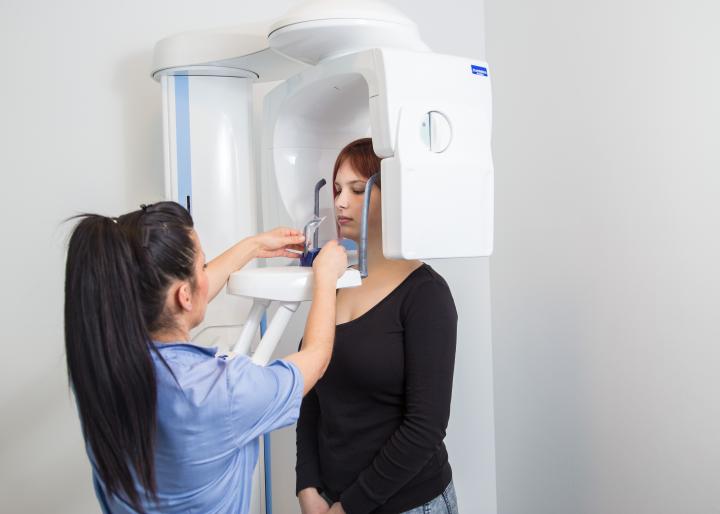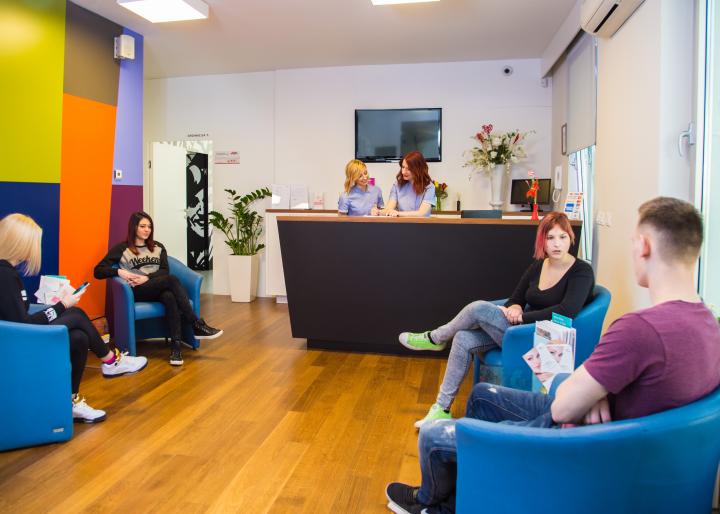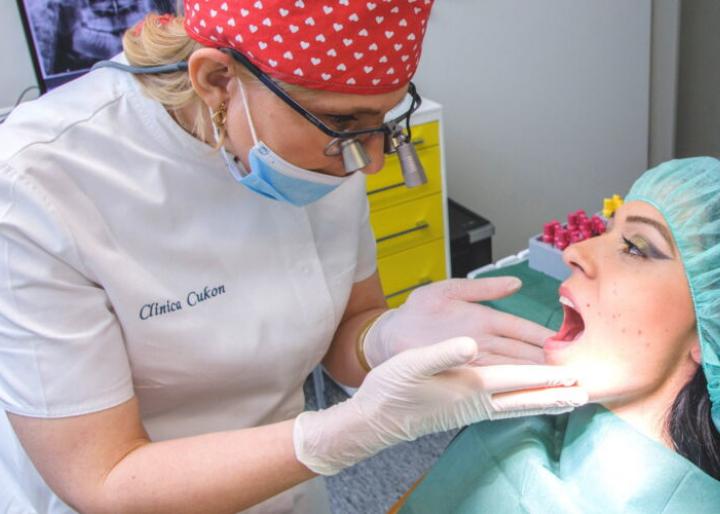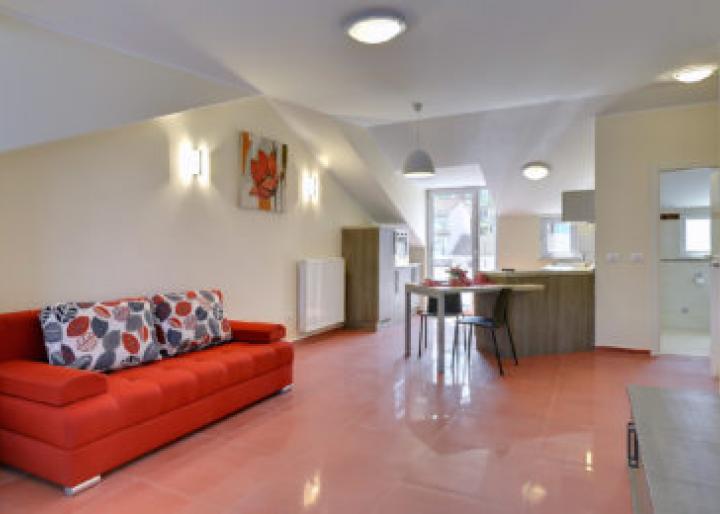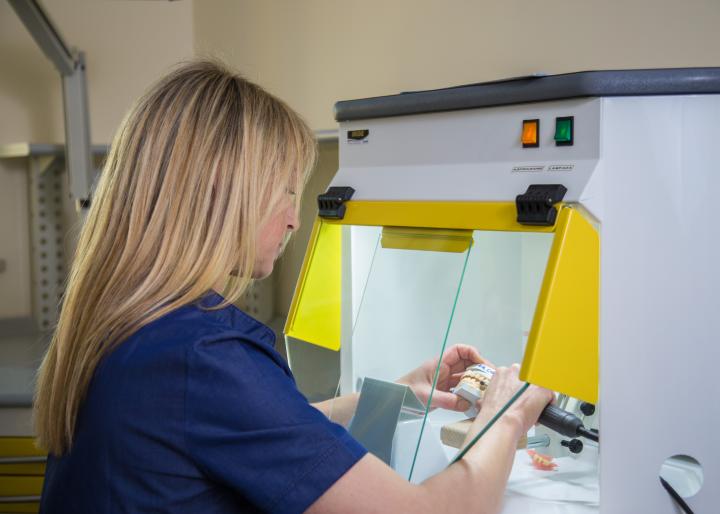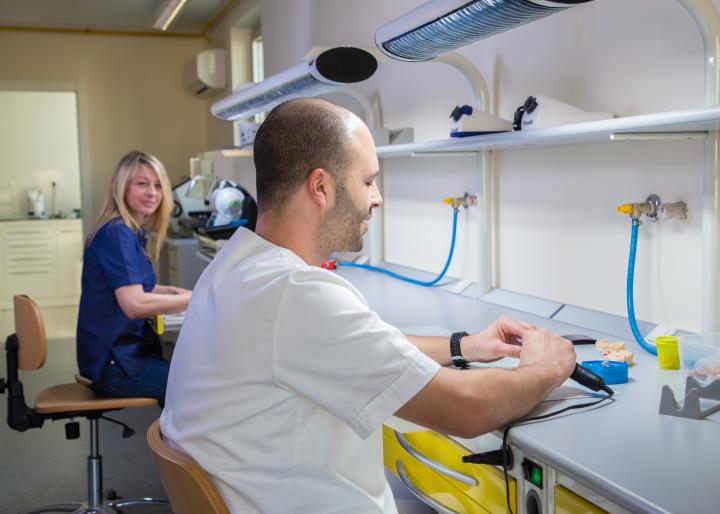 The Cukon dental clinic in Pula is a dental clinic with a dental laboratory, specialized in all sectors of modern dentistry; offering at competitive prices interventions of implantology, oral surgery, prosthetics and orthodontics, as well as periodontology treatments and corrective treatments of aesthetic medicine. The patients of our dental clinic come, as well as from Croatia, also from many foreign countries, especially Germany, Italy, Austria.
To make the stay more comfortable during treatment, the Clinic offers patients free accommodation in the complex of the clinic and the possibility of organizing transportation to Trieste or Venice.
Number of dental studios 3
Dental laboratory
Organized transport
Organized accommodation
Parking lot
Suitable for disabled people
Free Wi-Fi
Diagnostic Center
Fully equipped dentistry and surgical rooms
Highest sterilization standards
Guarantees on all materials
More than 10 000 implanted implants
Free Medical Examination
Free transfer from airport




Diagnostics
The 3D digital display allows the doctor to determine a correct diagnosis, with the consequent precise and safe implant placement.

Digital panoramic radiograph

X-ray of the maxillary bone is aimed at setting a correct diagnosis and determining the therapy dynamic.

RVG sensor that represents a 2D visualization of a segment of the maxillary bone.
Implantology
The implant permanently modifies the root of the missing tooth. The integration of dental implants is a permanent solution, aesthetically and functionally better in case of lack of one, more or all the teeth.

By placing the crown on the implant, we replace the missing tooth without additional intervention on the adjacent healthy teeth.

A bridge is supported by 4 Nobel Biocare implants that resolves total edentulism without invasive surgical procedures, such as sinus lift and bone graft.

6 implants allow the placement of prosthetic works functionally and aesthetically more advanced, such as zirconia-ceramic or glass-ceramic bridge.

Fixed bridge on 6 dental implants

Aesthetic and functionally more demanding prosthetic work such as a zirconium ceramic or glass ceramic bridge can be placed on 6 implants.

Semi-fixed prothesis with a locator on implants

The locators are fixed on 2 or 4 implants on which is then placed a 12-crown prosthesis. The main advantages include easy hygiene maintenance and a low price.

Nobel implants (from 600 €)

Implants with a lifetime warranty.

Straumann implants (from 600 €)

Implants with a lifetime warranty.

Dentistry branch dealing with implant surgery

Denture fixed on 4 to 12 dental implants
Dental prosthetics
With the placement of the dental crown, the remaining part of the tooth is kept and the appearance and functionality are restored.

If you are not suitable for implantology, a bridge of 3 or 4 parts will be fixed on 2 adjacent teeth.

Inlay, Onlay, Overlay - better adhesion to a damaged tooth surface and excellent aesthetics are the main advantages of this work compared to composite fillings.

By positioning the veeners on the front surface of the tooth, the irregularities are corrected and the desired color, shape and size of the tooth are obtained.

The metal-ceramic prosthetic work boasts high strength, durability and aesthetic value.

High-strength antiallergic prosthetic material that meets the highest aesthetic standards.

The new prosthetic materials guarantee high strength and high aesthetics without a metal base.

Manufacture of final works, dental crowns, dental bridges and dental prostheses in a dental laboratory which are fixed on implants or natural teeth.
Mobile prosthetics
Combined dental protheses

If you have healthy front teeth, a partial mobile prosthesis can be placed on them and the posterior teeth can be replaced without surgery, using a metal structure with a special articulated connection.

The acrylic denture is the most economical way to replace all the teeth and is simple to maintain.

Prostheses with metal base and fixing clips
Dental aesthetics
Besides the aesthetic value, the tartar removal helps in prevention of the formation of caries and the periodontitis.

Teeth whitening is performed in the clinic; otherwise splints can be created for the night use.

After a computerized analysis, the planning and digital design of the smile begins.

Maintaining the health of the dental cavity, restoring the natural color and decorating the teeth.
Dental restoration
Endodontic techniques are used to remove the dental nerve, while the root is being filled and the tooth is being treated.

Composite fillings (from 50 €)

Composite fillings are used to remove minor dental imperfections caused by caries, thus restoring dental aesthetic appearance and functionality.

Regular visits to the dentist in early childhood guarantee a knowledge of oral hygiene and allow the doctor to identify potential dental abnormalities and a prevention program.
Oral surgery
If the tooth damage is too great or strong inflammatory processes are detected, the tooth extraction is applied.

In the absence of bone, prior to surgery, the maxillary bone grafting is applied to obtain the required bone volume.

Maxillary sinus floor augmentation

By inserting a special mass in the sinus we obtain the volume required to integrate the implant.

Bone regeneration with blood plasma - PRGF

Blood plasma extract stimulates bone cell regeneration.

Surgical procedures in the oral cavity.
Periodontology
Plaque removal, recovery of inflamed gums and hygiene are the methods of prevention of periodontitis. Today it is possible to treat it successfully.

Bone defects caused by periodontitis can be treated.
Anesthesia and procedural sedation and analge
If you are afraid of the dentist, general intravenous sedation can be applied to the conscious state.
Testing patients for covid-19
The test is performed from drops of blood and lasts only 10 minutes. It's usually free.

Laboratory testing for covid-19 from a nasal or pharyngeal swab that can diagnose the presence of infection in a few hours.
Doctors
Doriana Peruško Cukon, dr.med.dent.

Dr. Doriana Peruško Cukon graduated in 1996 from the Faculty of Stomatology of the University of Rijeka. Over the past 20 years She has participated in national and international conferences in Europe, achieving Masters and awards in the field of Dental and Aesthetic Medicine. She is a member of the Croatian Chamber of Dental Medicine, of the Croatian Association of Endodontics and of the Croatian Association of Implantology. She is specialized in implantology and in the most current techniques of aesthetic prosthetics, such as smile design, veneers and crowns without metal. She speaks fluently Italian and English languages.

Particular interests: Implantology, Prosthodontics, Cosmetic dentistry

Lucija Bolković, dr.med.
Working hours
Closed. Opens monday at 08:30.
Mon
Tue
Wed
Thu
Fri
Sat
Sun
08:30
08:30
08:30
08:30
08:30
08:30
-
19:00
19:00
19:00
19:00
19:00
19:00
-
Reviews

For me and my wife, was a GREAT pleasure to visit this clinic, even if there it was a fear of going to a new dentist. We've found a very high level skills, there especially for implants and specialist dental work, ultra-modern equipment, friendly personnel and professional service and a convenient location within walking distance of city central. Also, they gave us a great price of all services, including the implants. Providing an accommodation in them apartment, above clinic was great as well, and big benefit for us. The all the good reviews for this clinic it's true - they are well deserved. We gladly recommend this clinic.

Superb. Very high level skills, especially for implants and specialist dental work, ultra-modern equipment, friendly and professional service and a convenient location within walking distance of central Pula. In just over a week I have acquired seven new teeth, at a great price. Don't be suspicious of all the good reviews - they are well deserved.

First rate dental care. I nursed a broken tooth for three weeks until I could stay in one place long enough to have it repaired. The clinic was recommended by our host in Pula. They were able to see me right away and set up a series of visits to repair the extensive damage to my tooth. Very modern equipment and a lovely facility, my American dentist would be envious of this office. The staff seems to speak at least 5 languages and communication was never an issue. I highly recommend the Cukon Clinic to anyone needing dental care in Pula.
Location
Koparska ul. 18A, 52100 Pula, Croatia