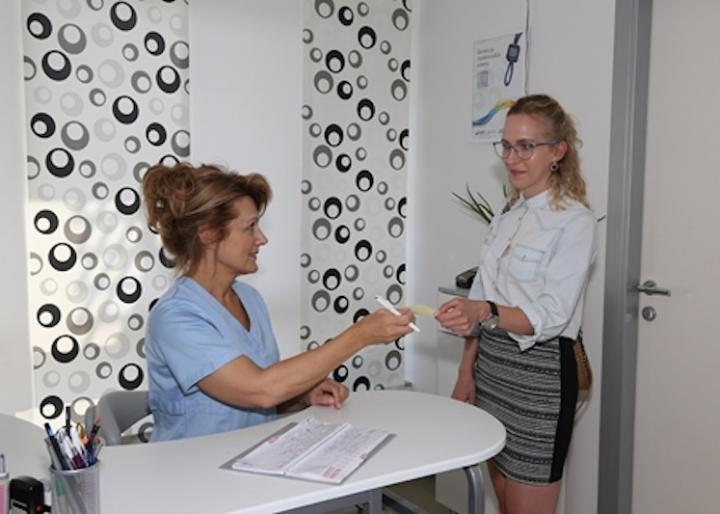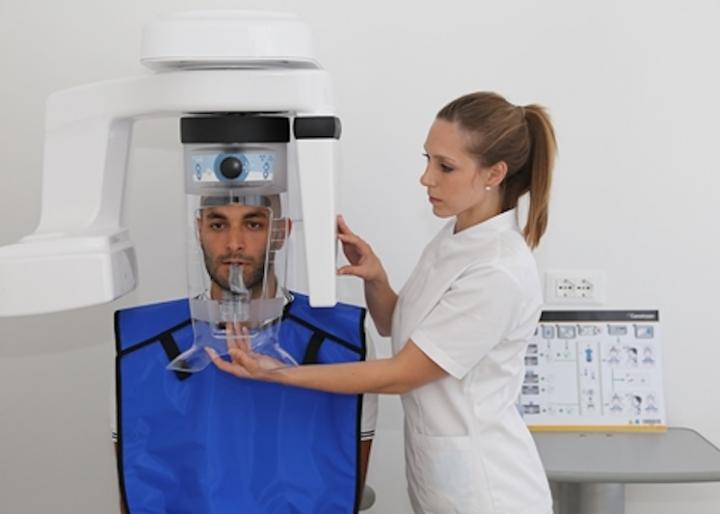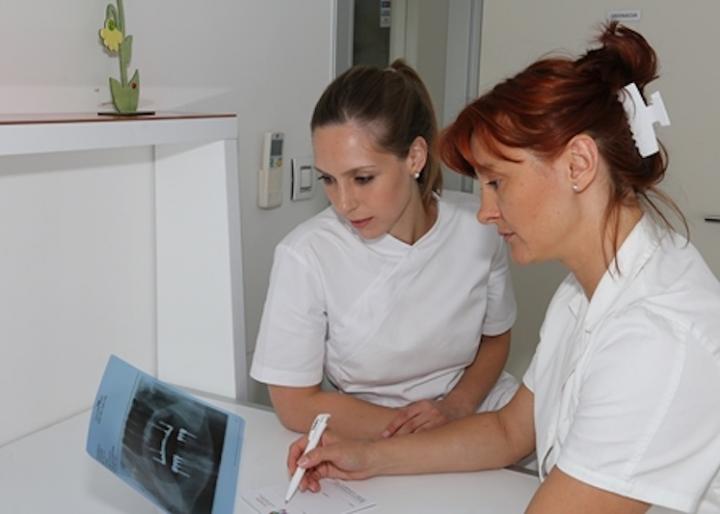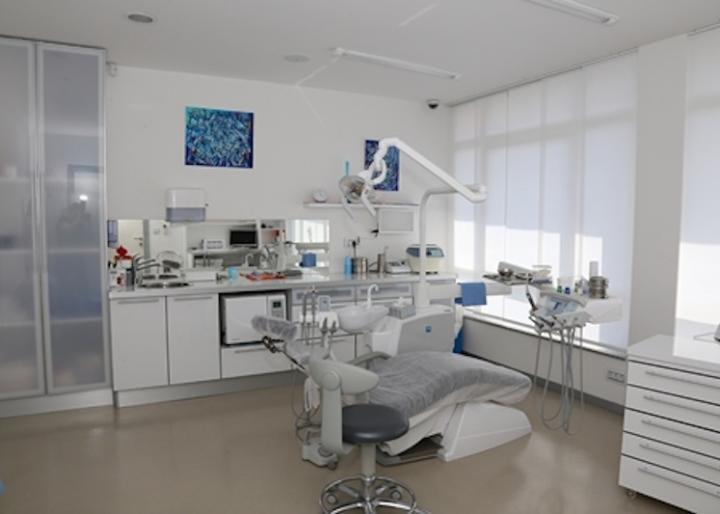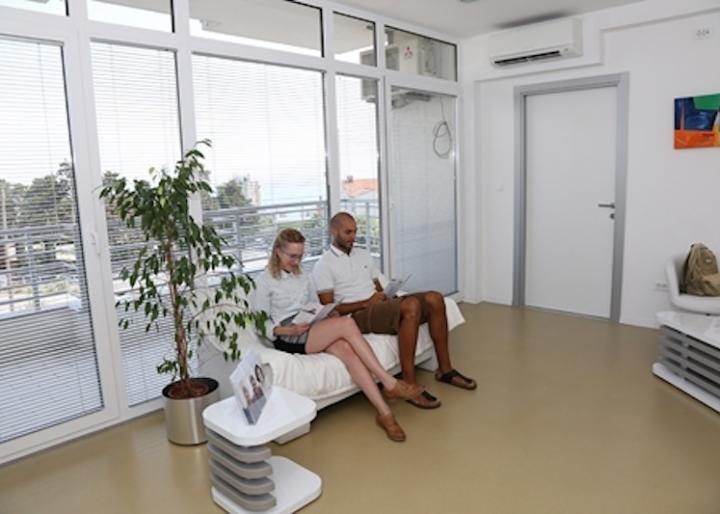 The private dental clinic specializing in oral surgery was opened in 2012 in Rijeka. The clinic offers implantology treatments, aesthetic dental medicine and laser therapy, which is beneficial for many dental procedures. The clinic also applies Botox therapy with regard to the facial aesthetics.
Number of dental studios 2
Parking lot




Implantology
The implant permanently modifies the root of the missing tooth. The integration of dental implants is a permanent solution, aesthetically and functionally better in case of lack of one, more or all the teeth.

By placing the crown on the implant, we replace the missing tooth without additional intervention on the adjacent healthy teeth.

There is the possibility of placing a bridge with several crowns on 2 implants without additional intervention on adjacent healthy teeth.

Implants with a lifetime warranty.
Dental aesthetics
With this technique, in only 45 minutes the teeth can be whitened from 1 to 2 shades.
Dental restoration
Endodontic techniques are used to remove the dental nerve, while the root is being filled and the tooth is being treated.
Oral surgery
If the tooth damage is too great or strong inflammatory processes are detected, the tooth extraction is applied.

In the absence of bone, prior to surgery, the maxillary bone grafting is applied to obtain the required bone volume.

Maxillary sinus floor augmentation

By inserting a special mass in the sinus we obtain the volume required to integrate the implant.

Apicoectomy is the surgical removal of the root-end cysts.

The hemisection is the removal of a single root and a part of the tooth, while the rest serves as a basis for prosthetic work.

Shape of the gingival margin

With a surgical procedure the visible part of the gums is reduced and the crown of the tooth is extended.

Alveotomy is an ordinary surgical procedure used for the extraction of the wisdom tooth under local anesthesia.

Impacted teeth extraction

Corticotomy is the simple surgical extraction of impacted or ingrown teeth and residual dental roots under local anesthesia.

Cyst removal is a surgical procedure used for the removal of cysts under local anesthesia.
Periodontology
Plaque removal, recovery of inflamed gums and hygiene are the methods of prevention of periodontitis. Today it is possible to treat it successfully.
Doctors
Josipa Borčić, dr.med.dent.

Specialization: Specialist in oral surgery
Working hours
Closed. Opens monday at 14:00.
Mon
Tue
Wed
Thu
Fri
Sat
Sun
14:00
08:00
14:00
08:00
14:00
-
-
20:00
14:00
20:00
14:00
20:00
-
-
Reviews

Location
Primorska ul. 8, 51000 Rijeka, Croatia