You have chosen a Croatian dentist to do your dental work and the necessary treatment. You've been talking to friends and family who have already had similar experiences, heard and seen commercials through various media, and you've been studying a number of clinics in Croatia that you can visit on the Internet. How to find the best quality service at an affordable price? Now you need to decide whether you should visit a larger clinic or a dental practice?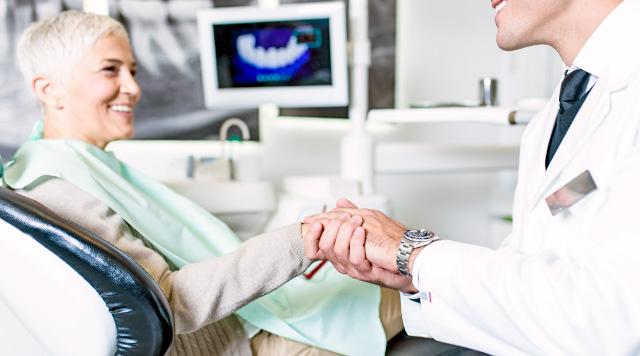 The advantage of larger clinics in Croatia
The main advantages of large clinics are the medical teams who have a great deal of experience and who together will find the best dental solutions for you. A large number of treatments are provided by young doctors with the experience and possibility of high expertise in a particular field of dentistry. With excellent diagnostics and in consultation with colleagues, the success rate of dental procedures is very high. Larger systems also have a larger number of implant brands available in different price ranges as well as quality materials for your prosthetic work. Furthermore, they can offer you a number of quality solutions for the same problem, depending on what you want and your financial capabilities. Thanks to all of this, your dental work will be of the highest quality, carried out in a very short period of time and with guarantees and a very high percentage of success at acceptable prices. Temporary prostheses can be made in just one visit and you can return home with fully functional new teeth. For all questions and assistance on arrival or leisure time in the destination you can contact the very helpful clinic staff.

Advantages of a dental practice in Croatia
Smaller dental practices with one or two dentists try to maintain their position on the market with high quality services and personal access to patients. Doctors in smaller clinics have extensive knowledge in many areas of dentistry, and often devote much more time to the single patient. If they are not adequately educated in the field of surgery and implantology, they often collaborate with specialists from that field of dentistry. They are well organised with external associates, well-equipped with specialised diagnostic centres as well as with dental technicians who have their own dental laboratories. Although the treatment in such dental institutions sometimes lasts a little longer, patients often opt for these dental practices because of the relaxed atmosphere they offer and the quality relationship they establish with their dentist. Such clinics work mainly on the basis of recommendations from other patients.

Regardless of whether you decide for larger clinics or dental practices in Croatia, before starting your treatment, pay particular attention to the following:
The doctor's expertise and experience
Clinic and doctor's references
Clinic and associates' equipment with modern diagnostic devices (2D and 3D jaw images)
The equipment in dental laboratories with digital technologies (CAD-CAM)
Sterilisation of instruments (packed in protective bags), new gloves etc.
Implant brand - a guarantee for the material and the doctor's work
Crowns and bridges – guarantees for the materials used
The qualedentista.it website offers a list of clinics that provide the requested service, together with prices, and the area of interest and specialisation of the selected clinic.