18.04.2022.
Author: Ivan Babić, dr.med.dent.
How to replace missing teeth of 2 or more teeth in a row ?
Implant-prosthetic therapy today represents the gold standard in compensating for the lack of a number of teeth in a row.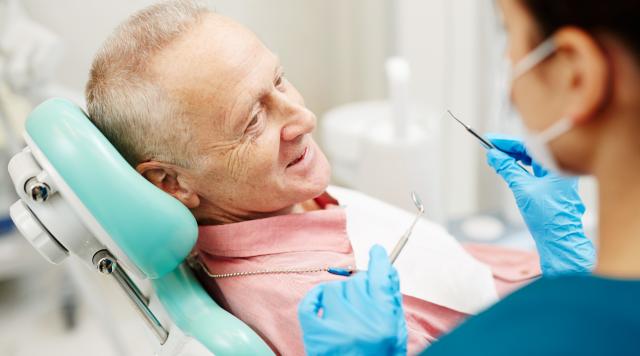 The advantages of this therapy are multiple - longevity, painless procedures and easy maintenance are the foundation of the successful therapy we achieve with implants today. Depending on the chosen material, this work will cost you about 2000 euros at dentists abroad, and the procedure itself can be solved in three visits to the dentist over a period of three months.
The procedure itself can best be explained by a concrete example.
If three teeth are missing in a row, the best solution for the patient is to install two implants, which will later be connected to a three-crown bridge, thus compensating for the nonexistence of said teeth without touching other adjacent teeth.
When creating a therapy plan, the dentist will check and explain all the prerequisites for this type of therapy to the patient.
It is necessary to make a 3D image, evaluating the amount, height and condition of the bone in which the implant is to be installed.
Moreover, in the event that some of the prerequisites for implantation are not met, we have a number of options for upgrading and building bone in the simplest, and for the patient the most pain free way.
The implant placement procedure takes place under local anaesthesia using minimally invasive procedures allowing the patient to return to a normal routine shortly after implantation, with minimal inconvenience and consequences of the surgery itself.
After the implants are placed, an interval of time needs to be observed for them to be integrated to the bone, which in professional jargon is known as osseointegration, which for the patient is a completely painless experience.
Implants are screwed into the bone and are invisible and do not represent any problem when performing normal daily activities.
After healing, the dentist continues with regular therapeutic procedures, with good and detailed communication with both the technician and the patient.
When fulfilling the functional and aesthetic component, the patient is given a selection of different materials.
The material from which the bridge or crown is made can be made of:
1. metal-ceramics
2. zirconium oxide ceramics
The dentist should explain the reasons and advantages of certain materials to the patient with maximum respect for the patient's wishes.
Once an impression is taken, the patient undergoes different tests, where in cooperation with the technician they jointly decide on the colour, individual characteristics and other wishes of the patient.
With regular check-ups and good hygiene, this type of prosthetic work is a long-lasting solution, with a minimal amount of possible complications, and represents the best solution for the patient to compensate for the lack of a number of teeth in a row.