02.11.2021.
How much does it cost to redo all teeth on implants in Croatia?
Patients wanting to have all their teeth on implants at Croatian dentists will save up to 80% compared to dental work of the same quality in other European countries.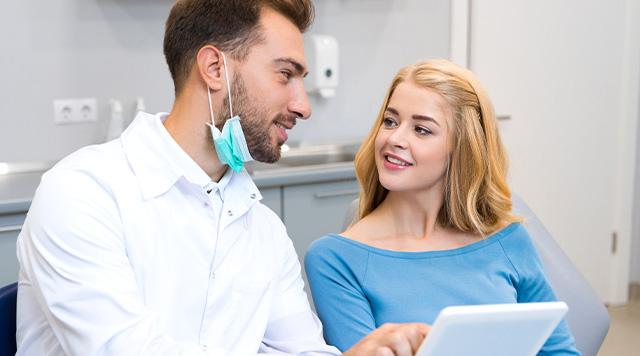 A patient's most common choice is the All-on-4 method, i.e. a fixed prosthesis on 4 implants. When installing this 12-tooth prosthesis, surgical procedures such as maxillary sinus lift or a jaw bone graft are usually not required. According to your wishes and budget, clinical features and your dentist's suggestion, you will be able to choose the most suitable implant as well as the material for making the prosthesis. Patients who decide to install premium implants such as Straumann or Nobel, with a temporary prosthesis made at their first visit during implant placement, and who choose to have the final prosthetic work of the highest quality will pay around 7,000.00 EUR. These implants have a lifetime warranty and prosthetic work has a 5-10-year warranty.
Patients who opt for cheaper implants and less expensive prosthetic work without temporary procedures may pay around 4,500.00 EUR for it. These implants and prosthetic works usually have a 5-year warranty.
Patients with slightly more complicated clinical features, and a more serious lack of jaw bone, or those wanting a firmer and more stable procedure can undertake a zircon bridge with 12 teeth, opting for an All-on-6 procedure, that is a fixed prosthesis on 6 implants. This work with premium implants, great sinus lift and bone augmentation and a temporary prosthesis with a zircon bridge with 12 teeth can reach a price of 10,000.00 EUR. You will receive a lifetime warranty on the implants, while the prosthetic work has a 5-10-year warranty.
If there is no need to do a greater sinus lift and bone augmentation, and the patient decides on less expensive implants and cheaper final prosthetic work, then the price will be around 6,000.00 EUR. You will usually receive a 5-year warranty on this type of work.
Almost all patients are candidates for the installation of fixed prosthetic work on 4 or 6 implants. Before deciding on the procedure, choose a clinic with experienced specialists and consult about the best solution for you.