22.12.2020.
Author: Daniel Kalmar, dr.med.dent.
What are the benefits of premium dental implants?
Premium implants, that is implants of the highest quality, are recommended to patients who want the best, but also to those who have a poorer quality and smaller jaw bone volume and who are looking to avoid having to upgrade at a later date.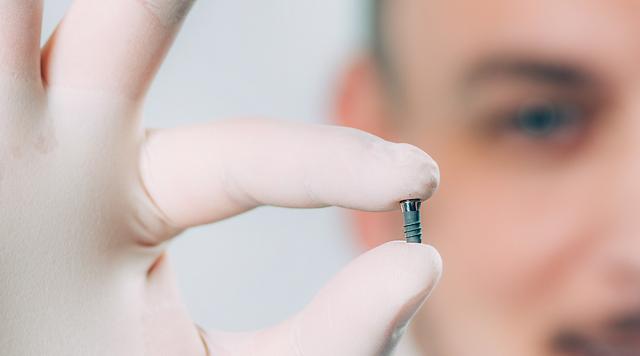 When we talk about premium implants, we primarily think of their brand, and the Swiss Stramann and American Nobel Biocare implant have established themselves as being the best. Over the years, these implants have enjoyed a very high percentage of successful procedures, that is when installing them, it can be said with almost 100% certainty that the problem of missing teeth has been solved for life. And it is for this reason that Nobel Biocare and Straumann give a lifetime warranty on their implants.
 Differences between implants:
The material from which the implants are made
The material that coats the surface of the implant itself
Implant surface finishing
Implant shape and design
 Nobel Paralell CC and Nobel replace CH are classic premium implants that differ in their shape and the dental surgeon will insert them into the bone in accordance with its structure and shape. Nobel Active is the best Nobel implant that can be installed during immediate loading, that is when a doctor attaches a missing tooth to the implant immediately after installation. This implant has a surface that grows faster and firmer into the bone, thus allowing it a faster period of osseointegration.
 Straumann went a step further in developing its implant technology. In addition to its classic premium implants, the Strauman BLX-Active implant should be singled out from the other Strauman products, as it is very similar in structure to the Nobel Active implant and is used in the immediate loading of implants with a dental crown. The Straumann Rock Solid is an implant that, thanks to its shape, adjusts to jaw bone structures that are not thick enough, meaning that a patient is unable to undergo bone augmentation surgery for health or personal reasons. Straumann's SL-Active is the highest quality and most expensive implant currently on the market.
Before the procedure takes place, the implant is removed from a special fluid, which, thanks to the special treatment of the implant surface, enables the fastest process of osseointegration, that is the complete adhesion of the implant to the bone within just 6-8 weeks with minimal possibilities of unsuccessful implantation.
 Although the above implants are slightly more expensive than the others, please consult your dental surgeon before installation so that you can choose the right implant for your needs.
DMD Danijel Kalmar