29.07.2020.
Prices of implants at Croatian dentists
Depending on the quality of the implant and the material of the crown, you will pay between € 500 and € 1,200 in Croatia, while in Italy and neighbouring countries you will pay € 1,200 to € 5,000 for the same implant with the crown.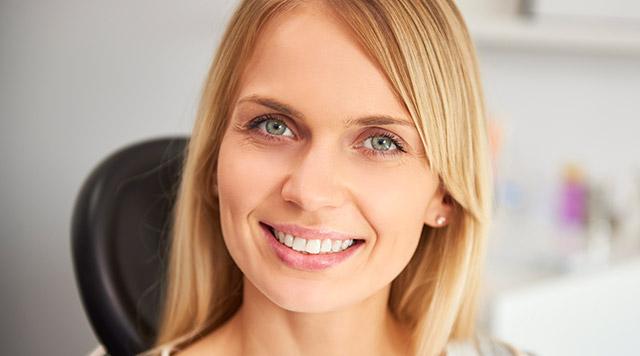 According to quality and price, implants can be divided into three basic classes. Premium implants with a lifetime warranty, implants with a 10-year warranty and low cost implants.
Stramann and Nobel Biocare can definitely be classified as premium implants.
Clients opt for these implants because of:
·        Shorter recovery period
·        Very low possibility of any complication
·        Lifetime warranty
These are implants of the highest quality and price class, which dictate innovations and set the highest standards in implantology. Such an implant will be given a lifetime warranty by both the manufacturer and the dental studio. In recent history, Straumann has launched the Rock Solid implant as an innovation, which use can often avoid maxillofacial sinus lift surgery, as well as the SLActive implant with high level of biocompatibility. This bone adhesion (osseointegration) is reduced to a period of 4 to 6 weeks. Nobel Biocare offers its customers gilded titanium implants, which also improve the process of osseointegration. Nobel Biocare and Straumann implants in Croatia with the extra offer (healing, abutment) cost between 750 and 950 €, while in Italy, Germany, England and developed EU countries the price ranges from between 1,800 and 4,000 €, which allows you to save from  50% to 80% . A crown made from a selected material is placed on the implant: metal-ceramics, titanium-ceramics, solid ceramics or zirconia, the price of which in Croatia ranges from 200 to 300 €, while in the previously mentioned countries it is much more expensive.
Under those implants with a slightly lower quality but which are more affordable we can list: Astra Tech, Bego, Dentium, Bredent, Alpha Bio, Neodent, ICX, Ostem, BTI, Avinent, Mis, GC-Aviva, Denti and others.  Dentists will usually offer you a 10-year warranty on these implants because, although this is not the rule, some of these implants have poorer osseointegration properties and are more prone to cracking. The price of these implants with all extra services (healing, abutment) on the Croatian market ranges from € 600-750, while on the European market they are 2 to 3 times more expensive.
These are the most commonly used implants due to:
·        Reasonable prices
·        Satisfactory material quality
·        Manufacturer's warranty
With each of the listed premium and lower-ranked implants, you will receive an invoice, warranty, certificate and a booklet with the implant serial number in order for the warranty to be valid and to ensure the quality and correctness of the placed dental implant.
So-called Low Cost implants are rarely installed in Croatian clinics that adhere to quality and a level of service in line with world standards. Although such implants can be found at a price lower than € 400, the material from which they are made (titanium) does not comply with standards whilst the surface of the implants is not laser treated and adapted to bone adhesion, so complications such as implant rejection and cracking are common.
When comparing Croatian and Italian quotes for dental repair or implant placement, or quotes from another countries, please pay attention to the implant brand and warranty, because for the same price of Low Cost implants in Italy, you will be able to install a premium implant with a dental prosthesis made of premium material and with a lifetime warranty in Croatia.